Sanko President William Mizuno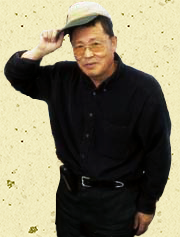 There is a Japanese proverb that says:
Only when a man has clothes, food and a house, can he cultivate manners.
Food is essential to our health and well-being. Providing this essential ingredient to a healthy, long life is what we do. Our motto is to provide our customers with fresh, high quality foods at a reasonable price.
We offer our customers a wide range of products. For example, vegetables grown from Japanese seeds can taste different from Canadian-grown ones. We offer a great variety of Japanese vegetables so that people here in Canada can have a taste of Japan. And for sushi lovers, we offer all ingredients necessary to make your own sushi at home. Through Japanese foods, I hope to contribute to the continued health and quality of life of our customers.
Thank you for your continued support.